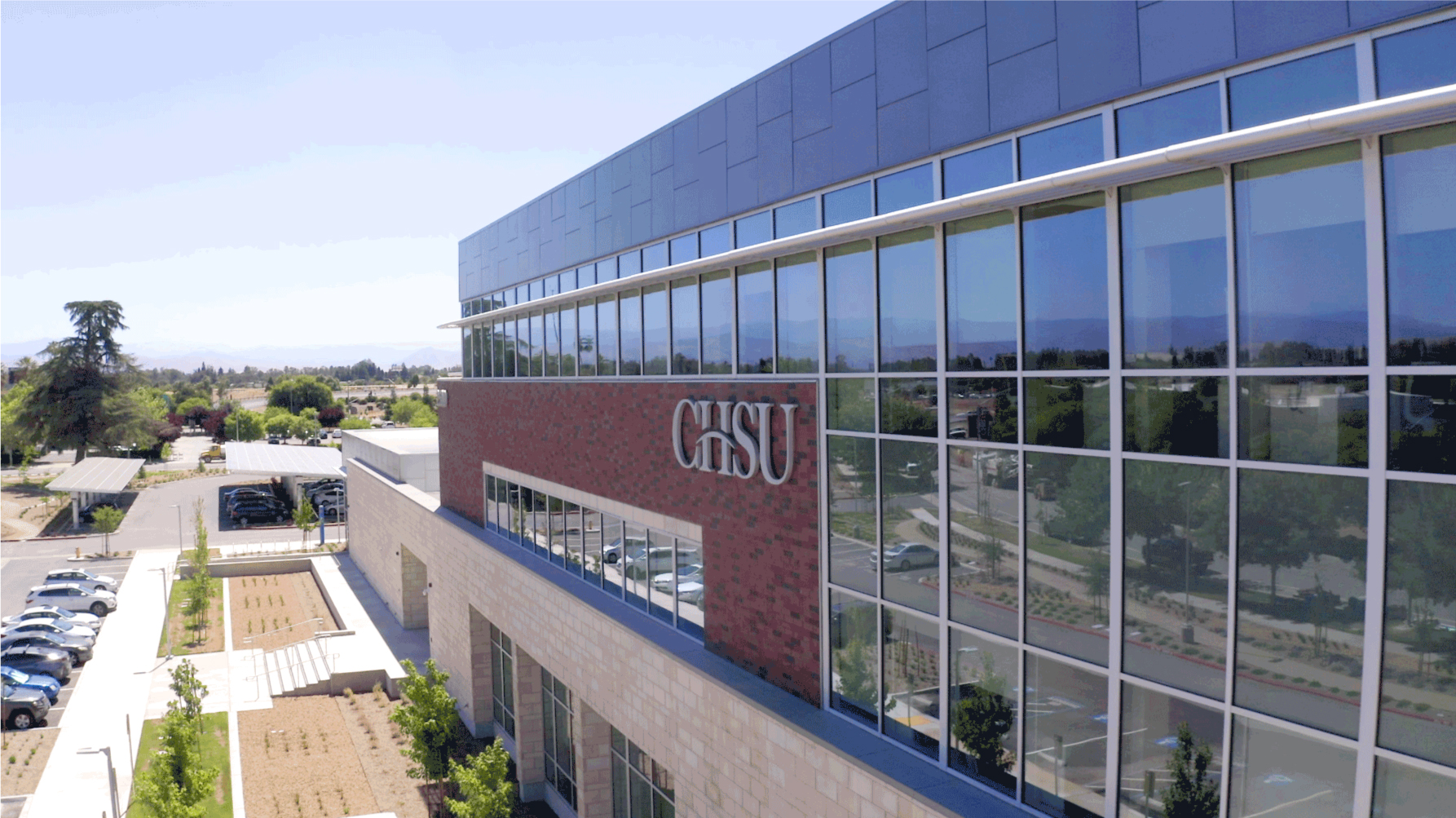 CHSU-CBHP
Admissions
Master of Science in Biomedical Sciences (MSBS) Program
About THE MSBS program
The Master of Science in Biomedical Sciences (MSBS) program* at the CHSU College of Biosciences and Health Professions offers two tracks to help students strengthen their academic credentials and critical thinking skills before pursuing a healthcare profession career. *Pending WSCUC and BPPE approval.
1-year, Non-thesis Track (32 Credits)
The 1-year MSBS curriculum provides clinically relevant, biomedical science courses at the graduate level. This non-thesis track can help boost students' academic credentials and increase the competitiveness of their application to medical or other healthcare professional schools.
2-year, Thesis Track (52 Credits)
Year 1 is 32 Credits
Year 2 is 20 Credits
After completing the 1-year MSBS track (32 credits), the second-year thesis track includes 20 credits of training and experience in bench research. The thesis track can help students be competitive in education, research, pharmaceutical and biotech industries, and government careers.
why Choose CHSU?
Located in the heart of Central California, CHSU's mission is to inspire diverse students from our region to commit to health care careers and develop highly trained, intellectually curious leaders who are empowered to teach, serve, research, innovate, and practice collaboratively.
Our new MSBS Program allows students to boost their academic credentials and develop research and critical thinking acumen for pursuing a career in medicine or other healthcare professions.
The 1-year Non-thesis track offers evening and weekend academic schedule to offer flexibility for working students.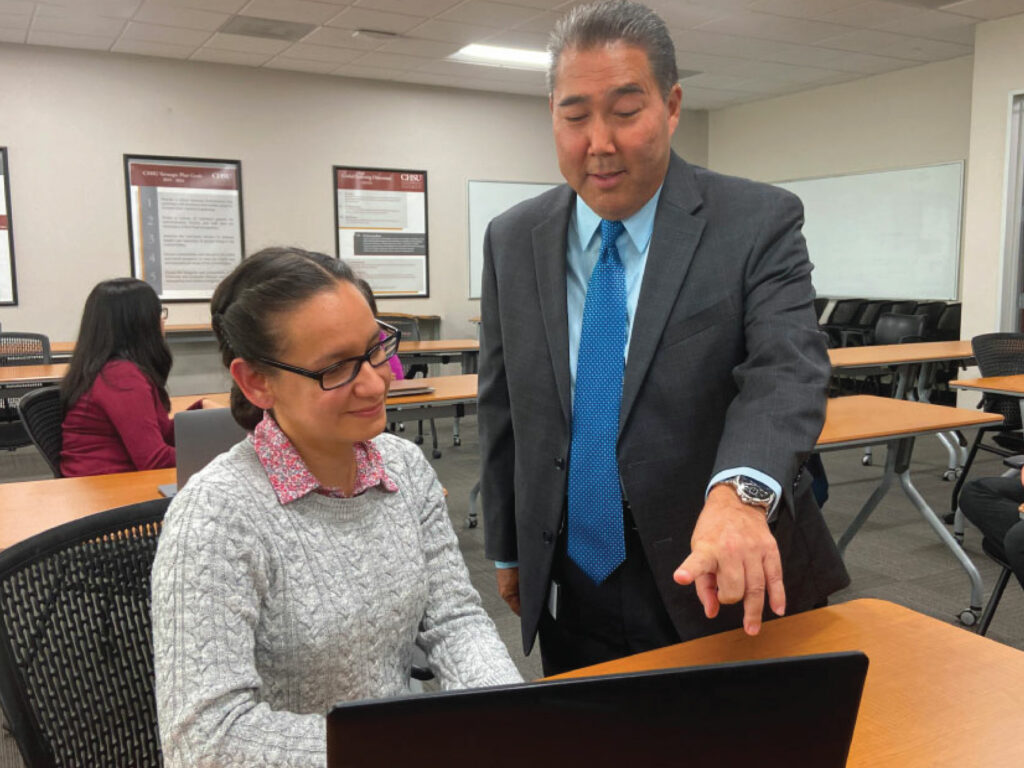 Faculty Support
Students can receive help from our Director of the MSBS Program and faculty during office hours and any other time based on our open-door policy. Our students receive individualized support from tutors, peers, and student affairs that helps them excel academically and be well prepared for future careers.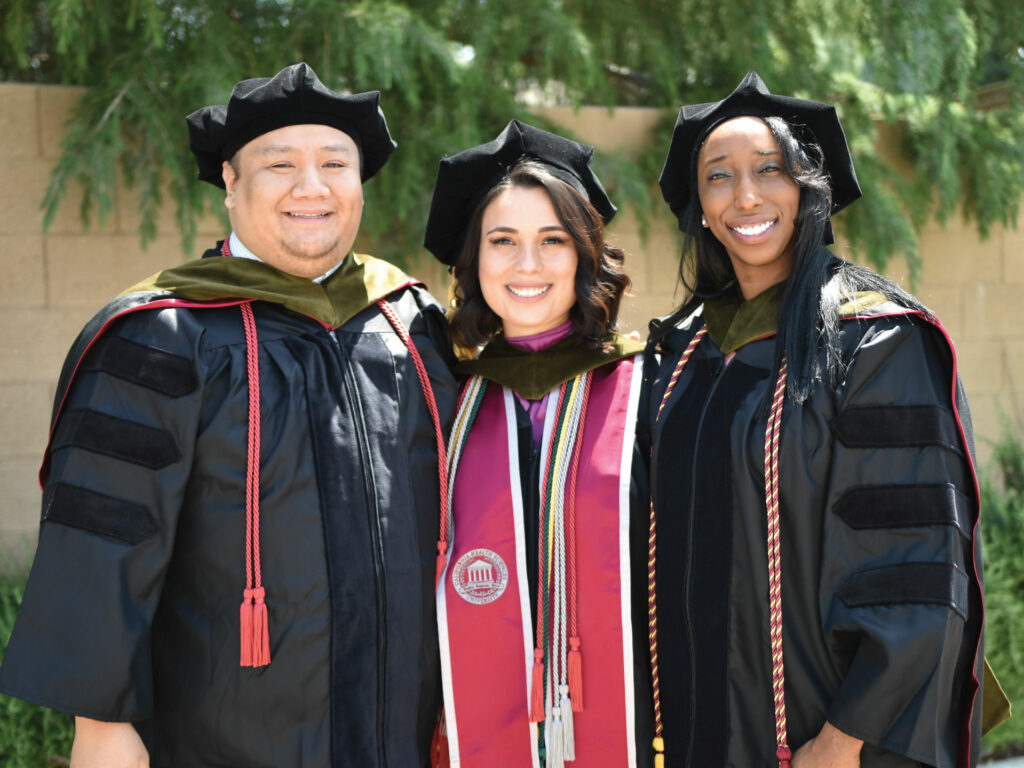 Student Success Is Our Highest Priority
Student success and progression is our highest priority at the CHSU MSBS Program. Our Promediation program promotes individual student success and accountability, monitoring progress and helping to elevate their knowledge and ensuring success.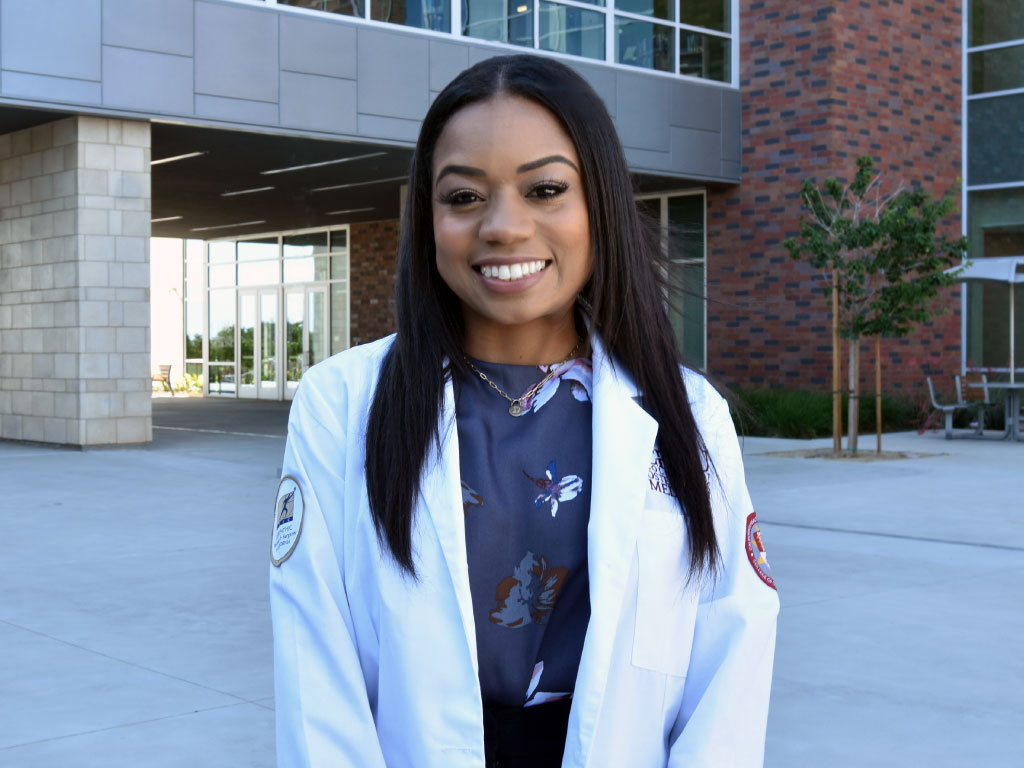 Guaranteed interview with CHSU Doctor of Osteopathic Medicine (DO) Program
CHSU students in the MSBS Program who graduate with a GPA of 3.2 or greater, have an MCAT score of 501 or greater, and meet all admissions requirements will be guaranteed an interview if they apply to the CHSU DO Program through AACOMAS. Admission to the DO program cannot be guaranteed.
MINIMUM REQUIREMENTS FOR 2023-2024 APPLICANTS
Baccalaureate degree (or equivalent) from an institution accredited by an agency recognized by the U.S. Department of Education.
An overall cumulative and science GPA of 2.5 or higher on a 4.0 scale is required.
Provide 2 Letters of Recommendation
Satisfactorily complete the prerequisite courses listed below prior to matriculation.
U.S. Citizenship, U.S. Permanent Resident, or DACA Recipient
Optional: Submit MCAT, DAT, or PCAT scores to strengthen your application.
PREREQUISITE COURSEWORK REQUIREMENTS
| Prerequisite Course | Semester Hours | Quarter Hours |
| --- | --- | --- |
| Behavioral Sciences* | 3 credits | 4 |
| Biology* | 8 credits | 12 |
| General or Inorganic Chemistry* | 4 credits | 6 |
| Organic Chemistry* | 8 credits | 12 |
| Physics* | 8 credits | 12 |
| English (e.g. Composition/Literature)* | 6 credits | 9 |
*AP credits are accepted if specified on the transcript
The following requirements apply to all prerequisite coursework:
1. Must Be Taken at Accredited College or University
All prerequisites must be completed at an institution accredited by an agency recognized by the U.S. Department of Education. For international students, please see separate provisions in the Admissions Policy applicable to international coursework.
2. Deadline for Prerequisite Completion
Applicants must complete or plan to complete all prerequisites prior to July 1 preceding enrollment in the MSBS, unless an exception is approved by the Director of MSBS Program. If courses are not complete and shown on transcript at the time of application, please provide a plan for completing them prior to July 1.
3. Letter Grade of C or Better Required
Students must earn a minimum grade of "C" or higher to satisfy completion of each prerequisite course. Grades of "C-", pass/no pass, credit/no credit will not be accepted. CHSU-MSBS will accept a grade of PASS in a pass/no-pass grading system or CREDIT in a credit/no credit grading system, for courses taken during grading periods affected by COVID restrictions (beginning in Spring 2020).
4. Courses Must Be Taken within eight (8) Years of Enrollment
All applicants must complete all science prerequisite requirements eight (8) years prior to enrollment in the MSBS. Applicants who have taken science prerequisite courses more than eight (8) years ago may be required to repeat that coursework prior to matriculation.

Applicants who wish to have coursework taken more than 8 years prior to enrollment count for prerequisite requirements may request that those courses be counted as fulfilling a prerequisite by contacting the MSBS admissions office. Such exceptions are accommodated as per the MSBS admissions policy.
Application Procedure and Review Process
The admission process to the graduate program in Biomedical Sciences is not related in any way to the admissions process of any other program at CHSU.
MSBS uses a rolling admissions process in which applications are reviewed and interview decisions are made at regular intervals during the admissions cycle.
Candidates interested in applying must submit all of the following by July 1, 2023, on PostbacCAS:
A completed application form submitted through PostbacCAS.
Official transcripts of all undergraduate, graduate, and professional course work.
Two letters of recommendation from professors, advisors, teachers, or employers who can comment on applicant's personal character, integrity, and aptitude in science. CHSU prefers that one of these letters come from any faculty member familiar with the student's academics or research-related work.
Optional: Official reports of MCAT/DAT/PCAT test scores taken within the last 3 years.
The MSBS admissions staff will review applications from PostbacCAS for all required materials, which include transcripts, and required letters of recommendation. The copies of qualified applications will be distributed to the members of the Graduate Program Admissions Committee (GAC). The GAC will review the application and will select the applicants for interview. Following the interview, the GAC will perform a holistic review, consider the entire application package and interview performance prior to making a recommendation to the Director of CHSU-MSBS.
Applicants accepted into the Masters Program will receive an acceptance letter signed by the Director of the MSBS Program. Applicants who are offered admission will be provided with additional instructions for securing their seat in the class, including signing an Enrollment Agreement and paying a Seat Deposit, pending WSCUC and BPPE approval. Students lacking one or more of the above courses are encouraged to apply and can be admitted to the program contingent on completion of the prerequisites and with permission of the GAC.
Application Dates & Deadlines
| Application | DATE |
| --- | --- |
| PostbacCAS Application Opens | January 5, 2023 |
| CHSU MSBS Program Interviews | March 2023 – July 2023 |
| CHSU MSBS Application Deadline | July 1, 2023 |
| CHSU MSBS Program Orientation | August 14, 2023 |
| CHSU MSBS Program Start Date | August 15, 2023 |
Dates subject to change based on developing program
Letters of Recommendation
The CHSU MSBS Program requires two letters of recommendation from professors, advisors, teachers, or employers who can comment on applicant's personal character, integrity, and aptitude in science.
CHSU prefers that one of these letters come from any faculty member familiar with the student's academics or research-related work.
Additional Letter of Recommendation Criteria
Applicants are responsible for informing evaluators of these requirements when requesting letters.
Letters from relatives, spouses, or family friends will not be accepted; authors should be as objective as possible.
Letters are also expected to be written on the letterhead of the recommender's university, company, organization, or practice, with credentials, date, and signature.
Letters will only be accepted through PostbacCAS. CHSU does not accept paper letters of recommendation or letters sent directly from the evaluator or applicant via either mail or email.
CHSU reserves the right to refuse any letter that is not signed by the evaluator. Digital signatures are acceptable.
CHSU MSBS is not responsible for receipt or processing of materials that do not conform to these guidelines.
ADMISSIONS BROCHURE
Meet the Admissions Team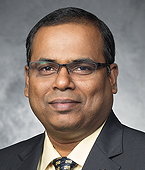 Sree N. Pattipati, MPharm, PhD
Director, Master of Science in Biomedical Sciences,
Associate Professor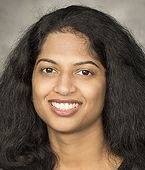 Anitha Shenoy, MS, PhD
Assistant Dean of
Student Affairs, Associate Professor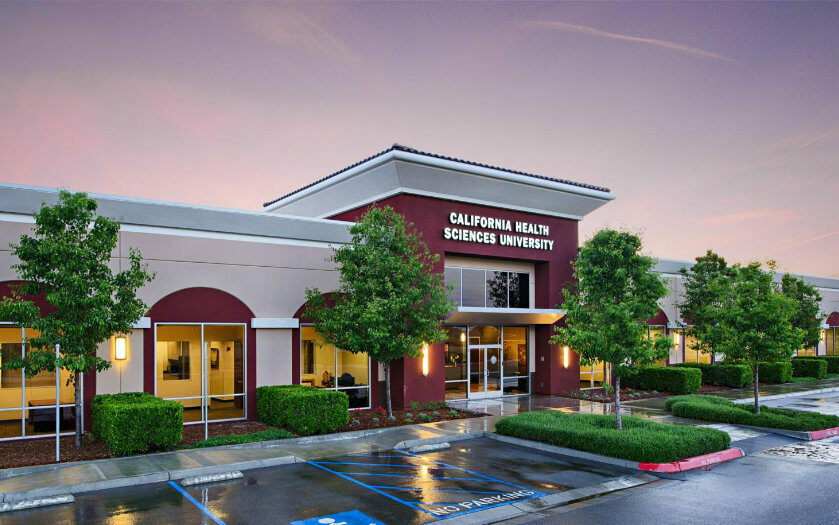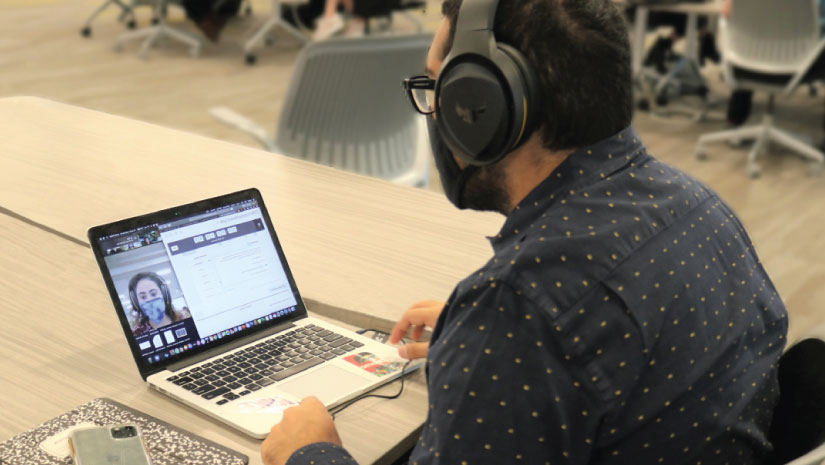 personalized financial aid assistance
The CHSU Office of Financial Aid is committed to ensuring students make informed financial choices from the beginning of their academic career at CHSU to their entry into their professional programs and beyond.
CHSU Scholarships are possible through the generosity of our community partners to help CHSU students finance their MSBS program.
Related Links
Tuition & Cost of Attendance
Exploring Scholarship Opportunities
Loans
Financial Aid Contact Info