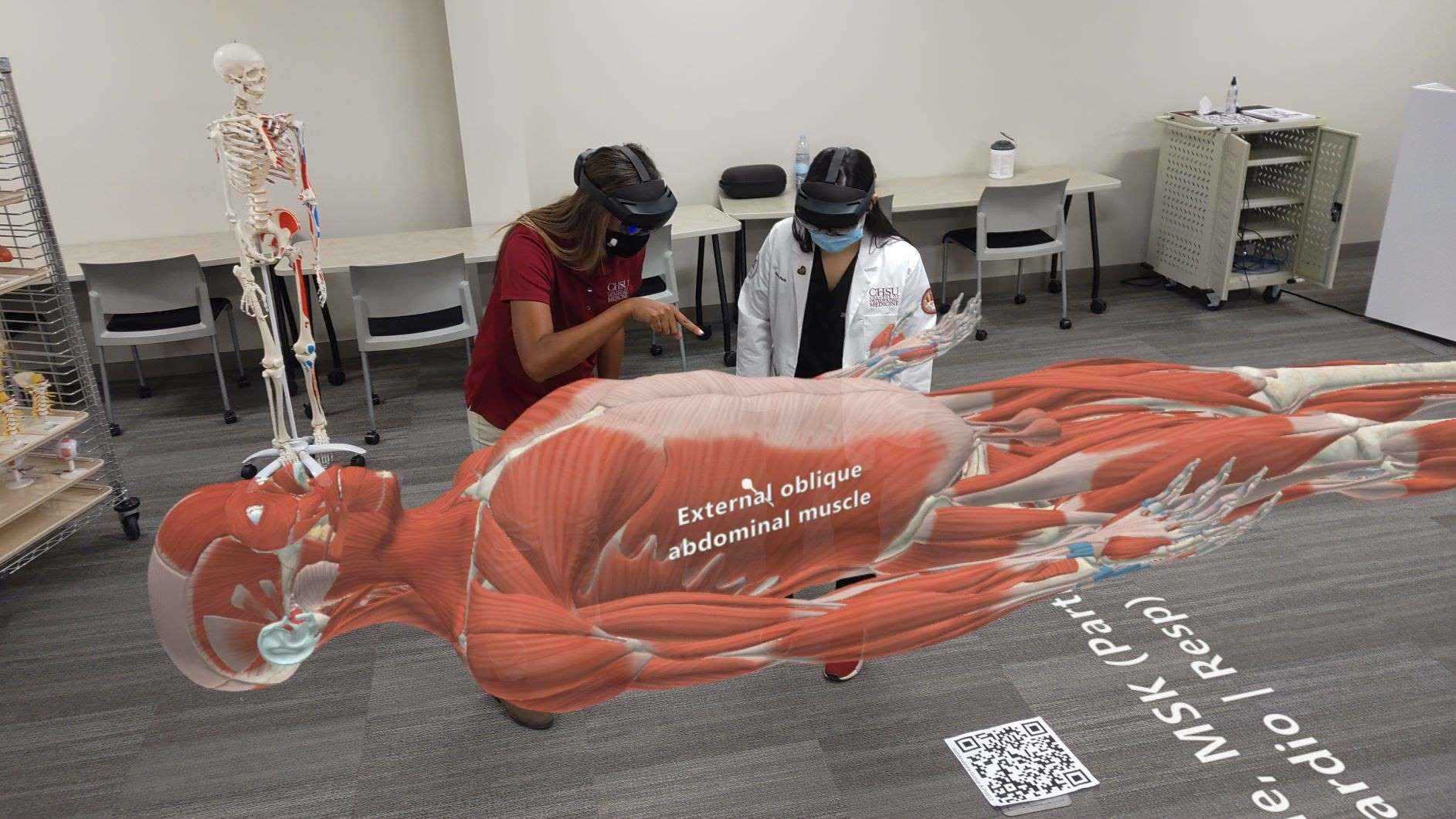 What is the msbs program?
Master of Science in Biomedical Sciences


What is the MSBS Program?
The Master of Science in Biomedical Sciences (MSBS) program at the CHSU College of Biosciences and Health Professions helps students strengthen their academic credentials and critical thinking skills before pursuing a healthcare profession career.
1-year, Non-thesis Track (30 Credits)
The 1-year MSBS curriculum provides clinically relevant, biomedical science courses at the graduate level. This non-thesis track can help boost students' academic credentials and increase the competitiveness of their application to medical or other healthcare professional schools.
2-year, Thesis Track (50 Credits)
Year 1 is 30 Credits
Year 2 is 20 Credits
After completing the 1-year MSBS track (30 credits), the second-year thesis track includes 20 credits of training and experience in bench research. The thesis track can help students be competitive in education, research, pharmaceutical and biotech industries, and government careers.
---
Guaranteed interview with CHSU Doctor of Osteopathic Medicine (DO) Program
CHSU students in the MSBS Program who graduate with a GPA of 3.2 or greater, have an MCAT score of 501 or greater, and meet all admissions requirements will be guaranteed an interview if they apply to the CHSU DO Program through AACOMAS. Admission to the DO program cannot be guaranteed.